From One Caring Parent To Another…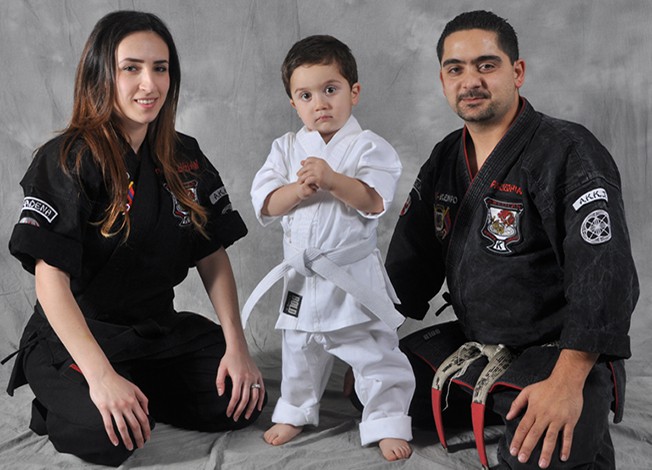 Hi, my name is Antranig Parseghian.
Many people walk through the doors of my school for the first time and think that martial arts is just about punching and kicking. This may surprise you, but there is so much more to it.
Our goal at Jeff Speakman's Kenpo 5.0 Pasadena is to use martial arts as a vehicle to inspire kids to be more confident and focused in their daily activities.
Below, I would like to share with you the most important benefits that children and parents get from our program. Our program has transformed children's live. You can read about them HERE.
In our Pasadena After School Program, we pick your child up from school. That way you know they're in good hands from the moment school ends to the moment they're back with you. Once they're at our facility, their afternoon is filled with healthy exercise, powerful martial arts learning, study time, and fun & games.
Our After School Program includes pick-up from school, an afternoon snack, help with homework and daily karate classes! Once homework is finished, if they don't have a karate class yet they get to play in our game room with Playstation/X-Box/Wii systems, an air hockey/ping pong table, as well as books, Legos, pretend play corner, board games, and more!
We teach Life lessons! Self discipline, confidence, and respect, etc.
Parents pick up children by 6:00pm. This convenient program gives your child a safe environment to do homework as well as get their Martial Arts Training. This will free up time after 6:00pm to do other activities or just relax and enjoy time at home with family.
All in all, it's an enriching, fun, and positive experience for kids of all ages. If you have to work late, and need a structured, safe and fun place for your child – call us today. We're here to help. And our passionate instructors are eager to help your child learn and grow.
If you're interested please contact us as soon as possible as space is limited. We look forward to helping your child be the best they can be in and out of school.
*Year round programs available, ask us for more details.
THE SUPER-COOL PASADENA AFTER SCHOOL PROGRAM THAT HELPS KIDS GET AHEAD IN LIFE.
Building your child's confidence STARTS HERE! To get started, simply click on the "Click Here to Buy a Trial" button! You'll be taken to a page where you can see our kids class schedule and purchase our web special. Then, after submitting your payment (risk-free), one of our friendly staff members will give you a call (usually within 24 hours) and schedule a time for you to bring your child in that's most convenient for you. We value your privacy and will never share your information with anyone, ever!
YOUR PURCHASE IS COMPLETELY RISK-FREE! WE OFFER A MONEY-BACK GUARANTEE!