Teen & Adult Martial Arts Ages 14+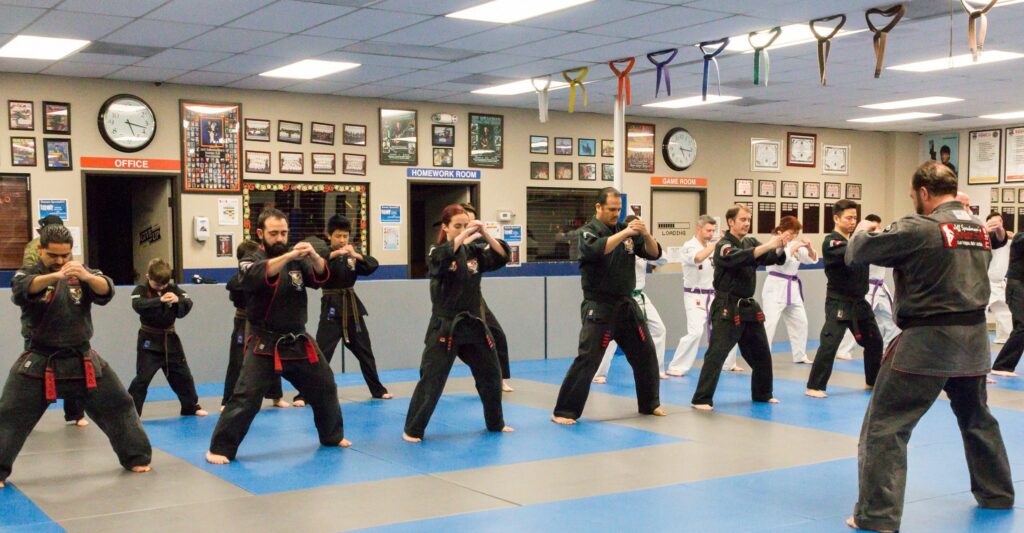 Our Pasadena Adult & Teen Martial Arts program is for men, women and teens looking to add fun, fitness, excitement and inner growth to their lives.
Discover amazing techniques for self-defense. Get great workouts that work you from head to toe, make friends, and have a ton of fun.
Our passionate instructors will guide you through every movement… encourage you through every challenge… and give you all the attention you need to succeed beyond your wildest dreams. Be sure to take advantage of our Crazy-Low Web Special so you can get started Today!
Not only will you get powerful martial arts training… You'll also get in amazing shape, build your confidence and have the time of your life. And it all STARTS HERE! To get started, simply click on the "Click Here to Buy a Trial" button! You'll be taken to a page where you can see our class schedule and purchase our web special. Then, after submitting your payment (risk-free), one of our friendly staff members will give you a call (usually within 24 hours) and schedule a time for you to come in that's most convenient for you. We value your privacy and will never share your information with anyone, ever!
YOUR PURCHASE IS COMPLETELY RISK-FREE! WE OFFER A MONEY-BACK GUARANTEE!
WHY OUR MARTIAL ARTS PROGRAM IS SO DARN POWERFUL.
Most martial arts force you to "retrain" your body to do things that don't feel natural. Not here.
We've crafted a program that works WITH your body's natural instincts – not against them.
That means it's FAST to learn, and EASY to use when you need it most.
YOU'LL DISCOVER:
Incredible hand to hand combat techniques
How to stay safe when surprise-attacked – and escape
How to defend yourself & the ones you love from an armed attacker
What to do against opponents much larger than you in size
How to turn your environment into a weapon to use against an attacker
How to identify and escape danger BEFORE it happens
Ultimately: How to stay safe & live a peaceful life
BEGINNER? YOU'RE MORE THAN WELCOME.
Even if you've never thrown a kick or a punch in your life… you'll fit right in and have a blast from day one. 9 out of 10 of our members were total beginners when they first came to us. That means you're in good company with people who understand what it means to start from scratch. You'll get support, kindness, and help through every step of your training.
GET IN AMAZING SHAPE, FAST.
You'll build strength, endurance, flexibility, power, and speed.
Plus: You'll like the way you look. Combined with healthy eating, martial arts sculpts and tones your entire body.
BECOME A MORE CONFIDENT, BETTER YOU.
These classes are challenging. But that challenge forces you to dig deep and meet it head on. As a result, your confidence will soar as you accomplish more and more. You'll realize how strong you really are on the inside and that strength will pour into every area of your life.
That's the true gift of our Teen & Adult Martial Arts classes.

TEENS (AGES 14-15)
Ask about our teens program for ages 14 and 15.
ADULTS (AGES 16+)
The Adult group is a strict class for only the most dedicated martial artists and those who would like to become one. Our adult program is the new evolution in self-defense training containing techniques and fighting skills of Kenpo 5.0 developed by Master Jeff Speakman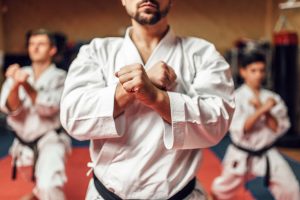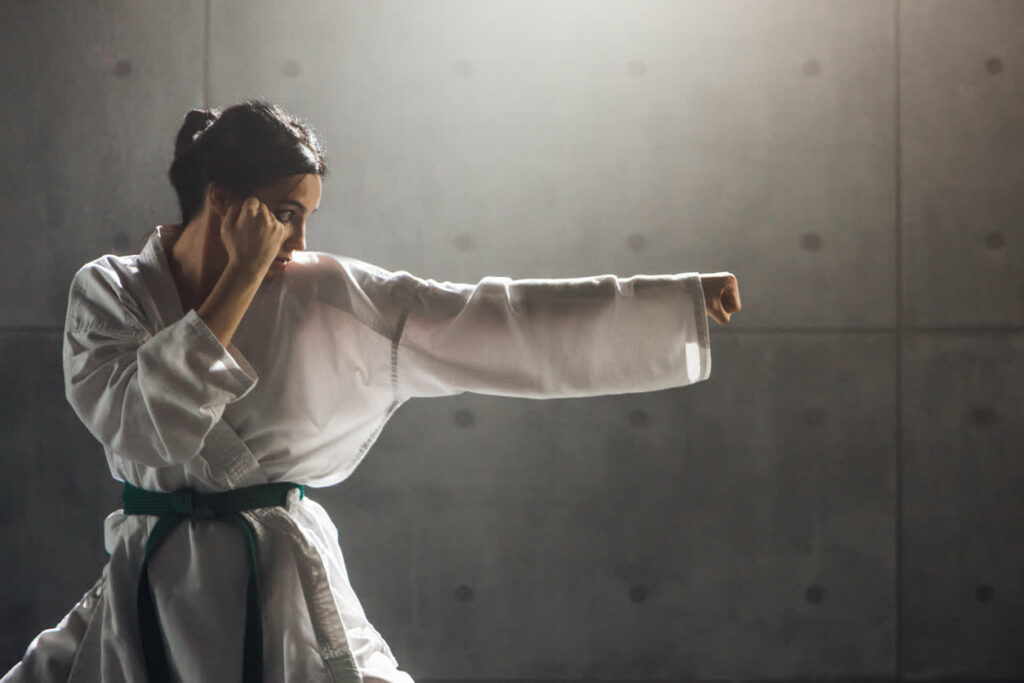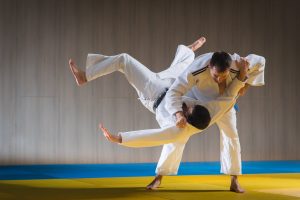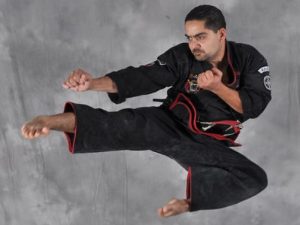 Is there a risk of injury with Martial Arts?
Any sport or form of exercise comes with a risk of injury. However, there are a few things that make our program very safe. It's because of these few things that we barely see any injuries with our program.
Stretching: At the beginning of every class we go through a series of stretches. These stretches get your muscles and joints ready and warmed up for exercise.
Supervision: Every class is supervised by trained, licensed professionals. We watch carefully to make sure no student is doing anything in a dangerous or unsafe way.
In short, we place a tremendous amount of focus on fun and safety. It's because of this that we feel confident telling you that while there is risk for injury with our program – it's a very small risk.
What level of fitness is required for Martial Arts?
People come to us of all fitness levels. We get natural-born athletes, and we get people who have a harder time with athletic endeavors. However, everyone gets the same focus and attention.
If you're not in great shape, don't worry. Go at your own pace, and we'll do everything we can to help you learn each and every technique. Soon enough, your physical fitness will improve, and you'll be in better shape than ever!
Is Martial Arts violent?
No! Because self-defense technique is taught in martial arts, it's often thought of as violent. However, the philosophies behind martial arts revolve around peace and harmony. The moves are more of a way to become connected with your body. We teach diplomacy and friendship. However, if a violent situation ever arises in your life, you'll have powerful tools to defend yourself and your loved ones.