Antranig Parseghian
Owner and Head Instructor
Antranig (Sensei Anto) Parseghian is the Owner and a Head instructor of Jeff Speakman's Kenpo 5.0 Pasadena. Mr. Parseghian began training under Master Jeff Speakman in 1994, and as an 8th degree black belt, is currently his highest ranking student worldwide, as well as the Camp Director for the Annual Jeff Speakman World Martial Arts Event. Mr. Parseghian opened his school at the age of 18, and is a multiple time international martial arts grand champion. Mr. Parseghian has been inducted into the Martial Arts Masters Hall of Fame and has been featured in the Kenpo Journey Book. Mr. Parseghian also graduated from Cal Poly Pomona receiving his bachelor's degree in Electrical and Computer Engineering, and runs an independent computer IT consulting business. Mr. Parseghian has been a community leader for decades, with his involvement in the Boy Scouts of America, Armenian Community Centers, and his martial arts.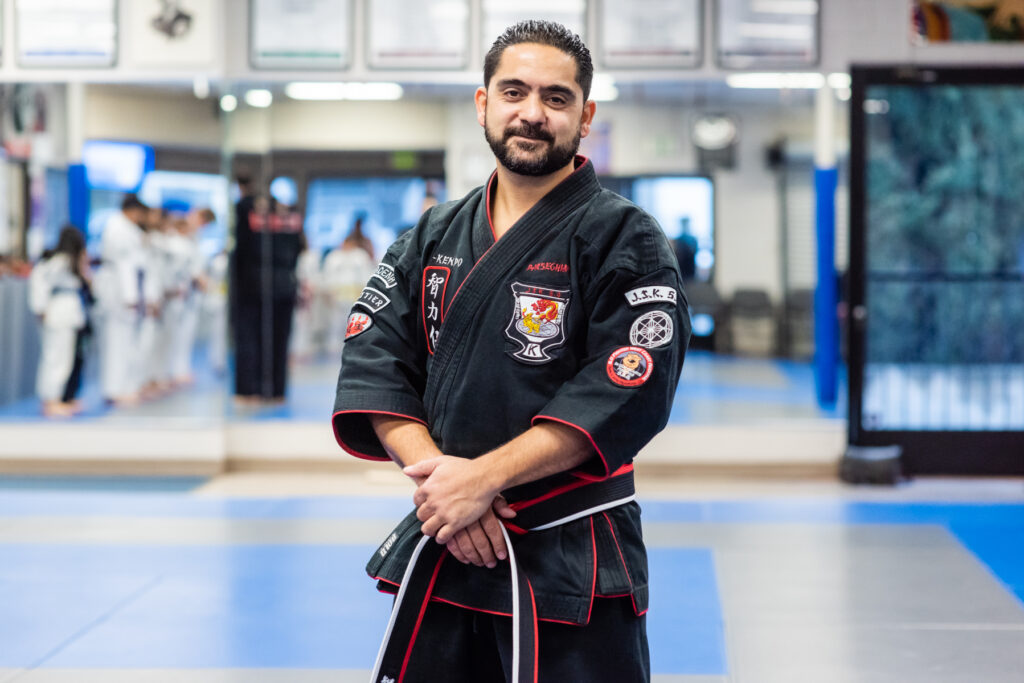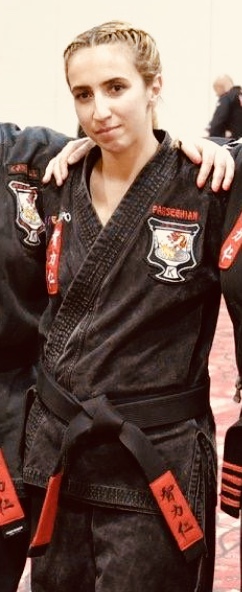 Marine Parseghian
Owner and Head Instructor
Currently holds a 5th degree black belt in Kenpo 5.0 and began training in 1998 along with her younger brother. Marine was one of two to receive Mr. Parseghian's first black belts. Marine and her husband run and manage their growing school. Marine graduated from Pasadena City College with an AA Degree in Humanities and an AA Degree in Social and Behavioral Sciences.
Artour Martirosyan
Head Instructor
Sensei Artour began training under Mr. Antranig Parseghian in 1998 and currently holds a 5th degree black belt in Kenpo 5.0. Artour is one of two to receive Mr. Parseghian's very first black belts in 2005. Artour is a multiple time Heavyweight Grand Champion of the Jeff Speakman Las Vegas World Martial Arts Event.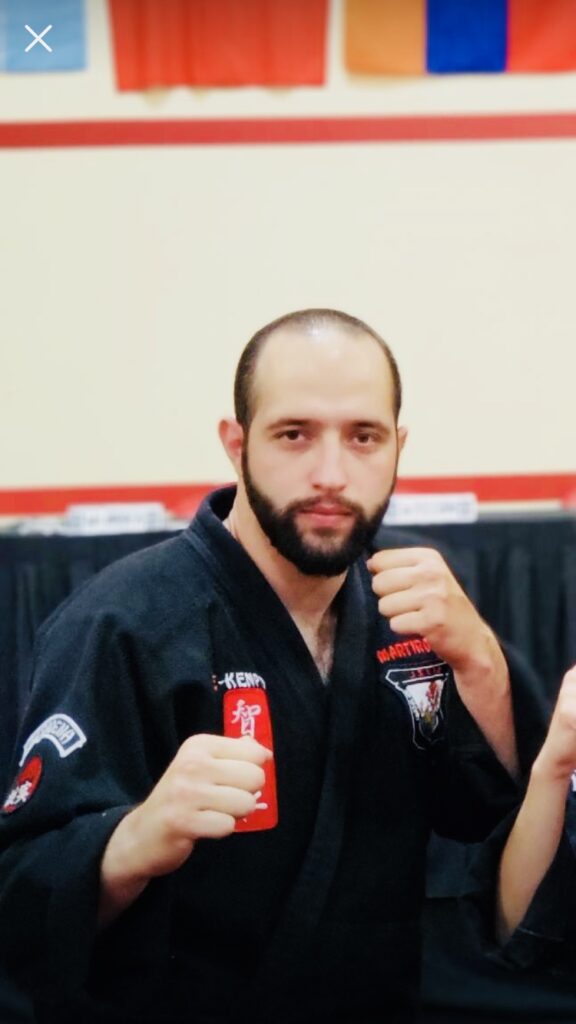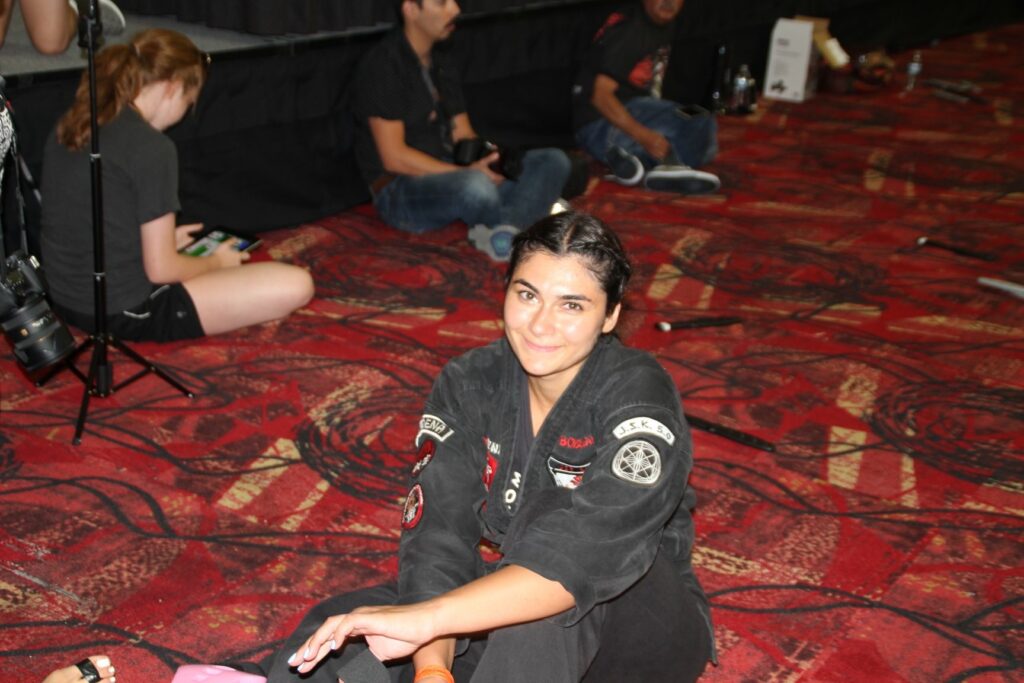 Ani Boyadjian
Instructor
Ani at 13 years old was our youngest 1st degree Black Belt. She began training at the age of 6 years old and has been a very dedicated and hard working student from the start. Ani currently holds a 4th degree black belt. Ani graduated from UC Berkley with a B.A. in Legal Studies and a minor in Armenian Studies.
Berj Parseghian
Instructor
Mr. Berj Parseghian is the Owner of the Jeff Speakman's Kenpo 5.0 Whittier studio, teaching both self-defense and fitness training. He holds a Master's of Education (M.Ed.) Degree in Curriculum and Instruction. Prior to expanding his martial arts school full time, he was a middle and high school AP History teacher for nearly a decade. Mr. Parseghian is a 6th degree black belt and has been teaching and training in the martial arts for over 25 years under the direct instruction of Master Jeff Speakman, the founder and leader of the Jeff Speakman Kenpo 5.0 organization, a worldwide organization in over 14 countries. Mr. Parseghian has also been the director of many youth summer camps in Armenia and in the United States. He continues to work with both kids and adults in the fields of education, self-defense and fitness.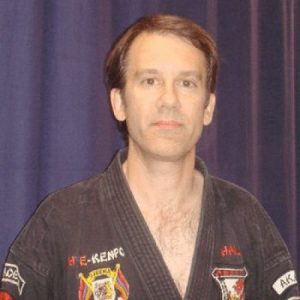 Russell Hall
Instructor
Mr. Hall is one of the most consistent assistant instructors at our school. Mr. Hall started his martial arts training in August of 1996 in another Kenpo style and continued his training, as a green belt at our studio, in October 2001. He currently holds a rank of 5th degree black belt in Kenpo 5.0.
Arin Boyadjian
Instructor
Sensei Arin started her training at 5 years old and has been training for 13 years. She currently holds a kids black belt, teens black belt, and an adult 1st degree black belt. She graduated from UCLA, majoring in Political Science and a minor in Armenian Studies.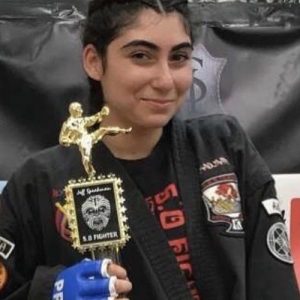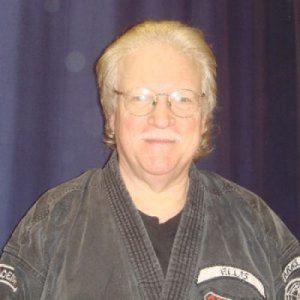 Gregory Ellis
Instructor
Gregory Ellis is one of our most accomplished and humble students/instructors holding a first degree black belt in Kenpo karate and a 2nd degree brown belt in Kenpo 5.0. Greg has achieved a high level of education having received a BA from Amherst College in 1972, a certificate from GIT in 1980, a J.D degree from UCLA School of Law in 1985, and an M.F.A in writing from Vermont College of Fine Arts in 1994. He is an appellate attorney, and owns his own law firm: Law Offices of Gregory R. Ellis.
Greg's long relationship with the martial arts began in 1966 at age 15 when he studied Kyokushin-kai karate; he then continued on training in a number of different styles such as Isshinryu karate, Chinese Kenpo, Goju-Ryu, Aikido, and Shotokan karate. In 2003, Greg received two black belts in Kenpo, one under Mr. Frank Trejo and the other from Mr. Sepulveda and Mr. Guintu. In 2005, Greg continued his Kenpo training at our school and is working towards his black belt in Kenpo 5.0, which would mean his third black belt in his 46 years of training in the martial arts.